Window Works Composite Windows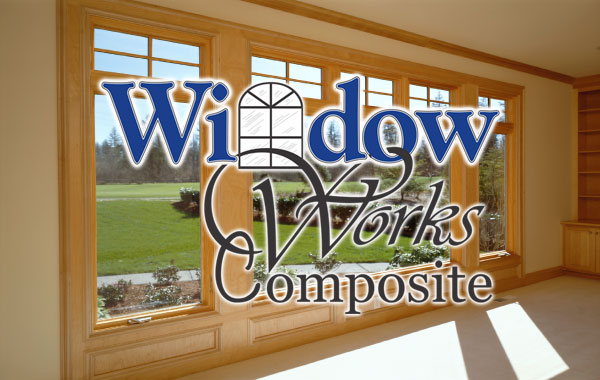 Window Works Composite Windows blends the elegant appearance of a true wood window with the maintenance freedom of vinyl, the strength of metal, cutting edge energy saving and operational features into a beautiful and durable window system. Frames and sashes are made from a proprietary mix of specialty polymer and acrylic resins, creating an "engineered composite", super tough, solid core material. A permanent color surface technology called "SuperCap™" is fused to the core materials during the extrusion process. The result is an extremely durable, weatherable and fade resistant product that is far superior to other window framing materials.
Window Works Composite Windows provides the esthetics of a finely milled wood window without the maintenance and problems with wood. Such as no expanding and contracting over time as wood does, no painting maintenance of wood and composite comes with a lifetime warranty.
What Makes Window Works Composite Windows Special
The Window Works Composite window system is very unique because it offers Exterior composite frame accessories and choice of exterior composite sill nose styles. Replacing the look exterior aluminum cladding, giving a complete new look to the home or keeping the consistent aesthetics of a wood window
It also is the only Composite window that offers the customer the choice of true interior pine wood. This window system is not for every type of house. The installation process requires a full extraction. The results are stunning.
Exclusive Surface Technology
Window Works Composite provides a permanent pre-finished surface that performs in the harshest of weather conditions. Proven with years of extreme outdoor sun exposure testing in Florida and Arizona, meets or exceeds AAMA 613 color standards. A lifetime of virtually no-maintenance benefits for homeowners, this tough, capped surface protects against yellowing from ultraviolet light exposure, erosion, chalking and cracking to keep windows and doors looking good over time. The cap brings protective ingredients to the profile surface, where they provide superior weathering performance. 
Is this window system right for you?
If you love the look of a wood window we offer the most advance superior window system on the market giving you the look of wood, maintenance free, the technology of the most highest ratings in energy efficiency returning savings to your utility bills and the highest protection for your biggest investment, your home.
Wood expands and contracts over time, must be painted about every 10 years, causes rot sills that can leak into your home's walls. Window Works Composite Windows are solid, the most advanced polymer composite on the market, provide a complete seal to the home's infrastructure against water, temperature and moisture. Do not fade in color are maintenance free, come with a lifetime warranty and are a much quicker lead time of manufacturing than wood windows.
Beautifully customizable to your style, they truly give your home the "Home Lift" of stunning curb appeal that sets your largest investment apart from all. It's truly the window system of beauty and health for your home. To inquire more on this specific window and or a free estimate give us a call or fill out the web inquiry form below make sure you state you are specifically interested in the Window Works Composite Windows.
Advanced Technology Provides Superior Energy-Efficiency, Comfort and Durability
Window Works Composite Windows offer superior performance because it combines the latest in composite material technology with the best performing glass options. The composite material combines the beauty of wood with superior, rot-proof durability and no-maintenance attributes of vinyl. It's a superior insulator compared to fiberglass, wood or aluminum. Combine this advanced material with the highest performing glazing, and you get greater energy savings, comfort, and durability over the long run.
Thermally superior composite material reduces energy-transfer better than wood, vinyl, fiberglass, and aluminum
More energy-efficiency means greater savings on monthly heating & cooling costs.
Available with highest-performance glass system for maximum savings
Surpasses ENERGY STAR® energy performance criteria
Window Works Composite windows have multiple weatherstrip paths with interlocking sash and jambs designed to reduce air infiltration
More comfort – without air drafts you stay warmer in Winter, cooler in Summer
Classic wood window design enhances the value and beauty of your home – inside and out
Premium performance hardware ensures easy cleaning and operation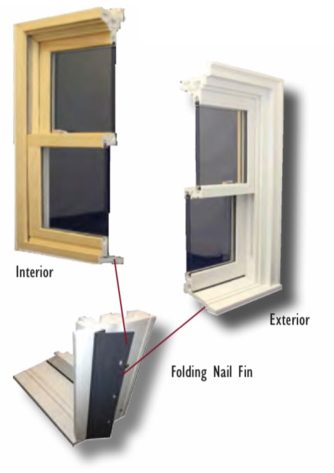 Choose Your Exterior Components

Custom sized factory applied wood and composite interior extension jambs available.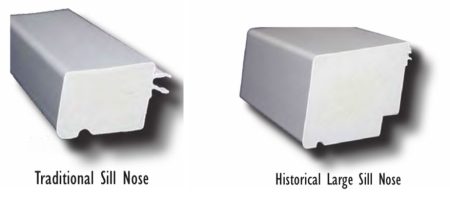 Super white finished frame accessories are factory processed, snap-in applied for fast and easy installation. Composite wood accessories are engineered to last a lifetime.
4 different options to choose from:

Built Tough!
All Window Works Composite Windows utilize only the strongest, most attractive, easiest operating and highest performing hardware available in today's market.

Color Choices — Inside and Out
Inside, select solid white or Window Works Composite real Eastern pine veneer that can be stained or painted to suit your needs. Outside, choose from white (white interior); 14 in-stock factory painted colors; over 30 special order colors; and virtually unlimited custom matched colors (15-year paint warranty).

Custom Paint Finishes (14 in Stock Exterior Colors)

Incredible Thermal Values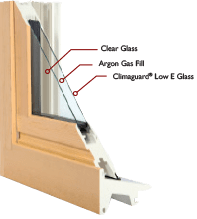 Double Pane with Duralite™ Spacer and Climaguard Low E glass and Argon gas in the chamber
U-factor:

.24 – Double Hung
.23 – Casement, Awning
.21 – Double Hung w/additional Low E on interior surface
.20 – Double Hung w/additional Low E on interior surface & special certified gas fill* (IS-20 glass)
.20 – Casement, Awning w/additional Low E on interior surface *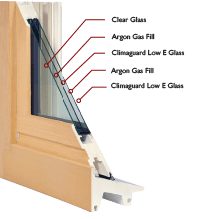 Triple Pane with Duralite™ Spacer and 1" insulated assembly with 2 panes of Climaguard Low E glass and Argon gas in both chambers
U-factor:

.19 – Double Hung *
.16 – Casement, Awning *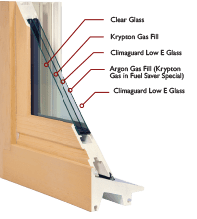 Triple Pane with Duralite™ Spacer and 1" insulated assembly with 2 panes of Climaguard Low E glass, Krypton gas and Argon gas.
U-factor:

.17 – Double Hung *
.15 – Casement/Awning *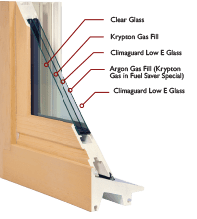 Triple Pane with Duralite™ Spacer and 1" insulated assembly with 2 panes of Climaguard Low E glass and Krypton gas
U-factor:

.16 – Double Hung *
.14 – Casement/Awning *
* Products that are recognized as the Most Efficient of ENERGY STAR in 2017 meet rigorous energy efficiency performance levels set by the U.S. Environmental Protection Agency. Window Works Composite has been awarded the ENERGY STAR Most Efficient mark for 2017.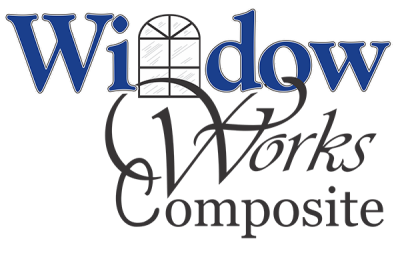 Nashville's Best Windows, Siding & Door Estimates